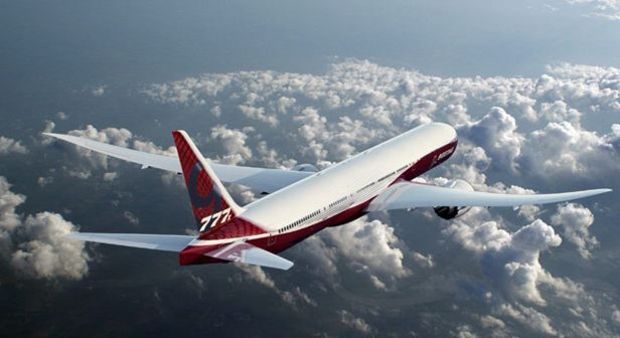 Mayor Tommy Battle said city and state leaders are meeting soon to begin crafting an incentive package aimed at bringing Boeing's 777X jetliner production to Huntsville.
"We're going to work through what we can do and how we can structure this to be a win for the state and the community and Boeing," Battle told AL.com Monday. "We're going to be competitive in this thing. The governor has made that commitment, the secretary of commerce has made that commitment."
Boeing confirmed over the weekend that it has sent out a formal request for proposals to more than a dozen sites across the United States. Huntsville, St. Louis, Salt Lake City, San Antonio, North Charleston, S.C., and Long Beach, Calif., are believed to be on the company's short list. Officials in Kansas and Georgia have also expressed interest.
Due to the Machinists union's rejection of the labor contract that called for pension cuts and other concessions, The state of Washington is no longer in line to manufacture the 777X. Seattle has offered $9 billion in tax breaks and additional workforce training to offset the concessions and keep the work.
It is reported by The San Antonio Express-Newslast week that 777X production would bring "up to 10,000 high-paying jobs" to the winning city. No doubt, Huntsville has the technical talent to support an aviation assembly plant having been the aeronautical hub and home to engineers. We should know by early next year, this is a big deal to vigrx plus buy in guelph the entire state of Alabama.
"It's one of the biggest projects that's ever hit Alabama," Battle said of the Boeing opportunity.
Huntsville's pitch to Boeing includes a highly skilled workforce capable of performing all the necessary engineering, production and systems integration in a single location, low cost of living, affordable tax structure and reputation for aerospace innovation.
One great thing to point out, new news to me is that Boeing already owns about 300 acres between the runways at Huntsville International Airport! where it could build the 777X if the Rocket City prevails.
Jennifer Ardis, press secretary for Gov. Robert Bentley, said she could not comment on specifics of the state's proposal to Boeing. However, she said Alabama plans to "aggressively pursue" the 777X project for Huntsville. Boeing has called the wide-body jet "the largest and most fuel efficient twin-engine commercial jetliner in aviation history."
"Gov. Bentley met with Boeing leaders last week, and he told them Alabama is extremely interested in having the Boeing 777X production in our state," Ardis said Monday. "Boeing has had a strong presence in Alabama for over 50 years and is already familiar with the positive business climate in Alabama."
Hey- I say this is a no brainer hands down winner for Huntsville….. but it's not up to me! Let's hope and pray that Boeing makes the right decision and picks Huntsville for all the greatness we offer.
It's the perfect time to see positive job news lurking on the horizon!